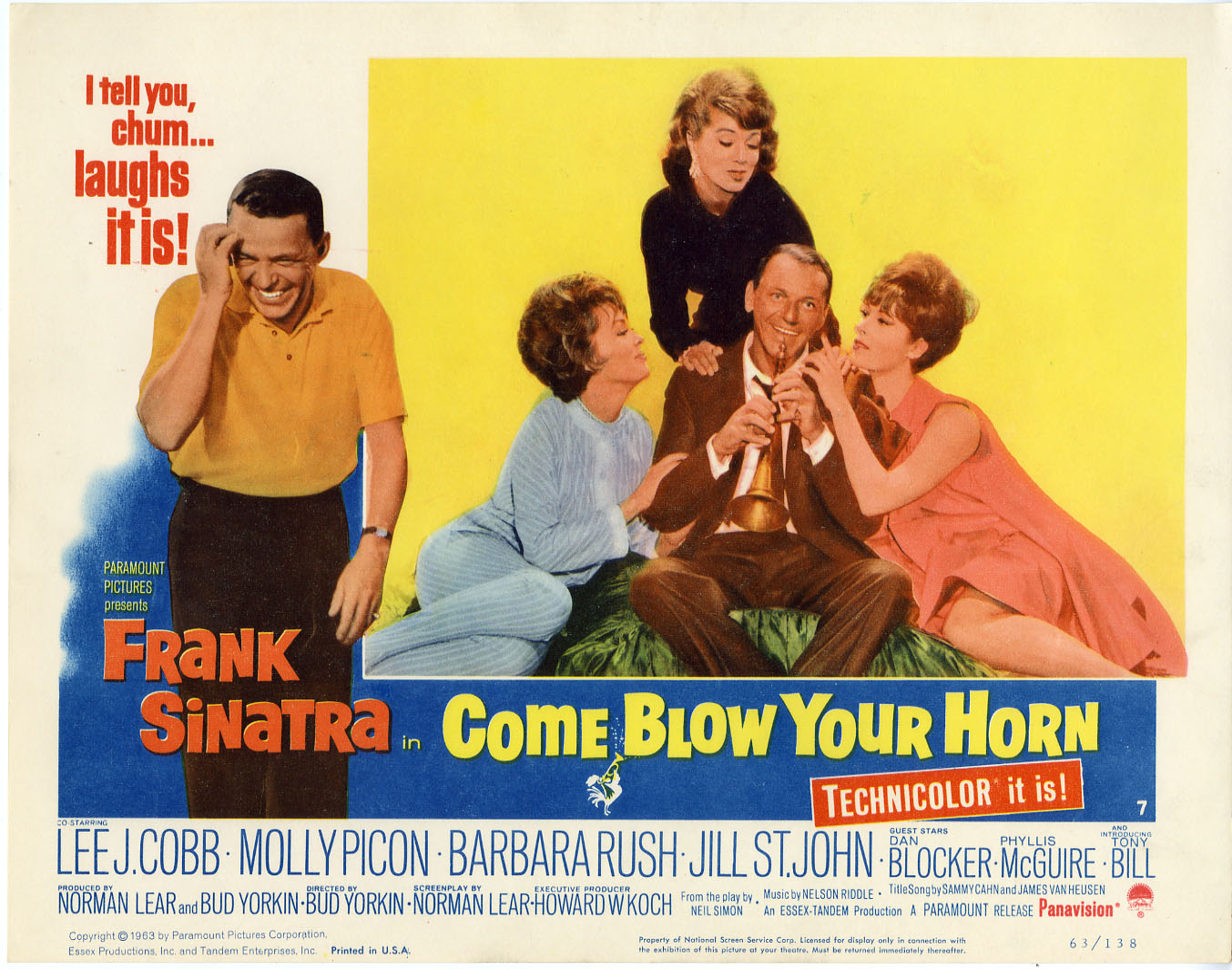 When his 21 year old younger brother (Tony Bill) moves into his Manhattan bachelor pad, a swinging ladies man (Frank Sinatra) finds the younger brother turning into a facsimile of himself and he doesn't like what he sees. Based on Neil Simon's first Broadway hit, the film is a relic of the swinging 60s. From its hideous Oscar nominated sets to its lecherous repartee, the movie screams, "Early 60s!". The film has much in common with Sinatra's similar but far superior 1955 romantic comedy,
THE TENDER TRAP
but without that movie's visual wit and charm. Unlike the later films based on his plays, Simon had nothing to do with this film version which might account for some of the flat dialog. The performers are fine though Tony Bill's mugging gets tiresome very quickly though he makes for an uncanny physical match as Sinatra's kid brother. Directed by Bud Yorkin (
DIVORCE AMERICAN STYLE
). The melodic cocktail lounge score is by Nelson Riddle and there's a wonderful title song sung by Sinatra midway into the picture by Sammy Cahn and James Van Heusen. With Lee J. Cobb as Sinatra's father (though he's only four years older) who despite his constant bellowing still manages to give the best performance in the picture, Barbara Rush, Jill St. John, Molly Picon (
FIDDLER ON THE ROOF
), Dan Blocker, Phyllis McGuire and a cameo by Dean Martin as a homeless bum.