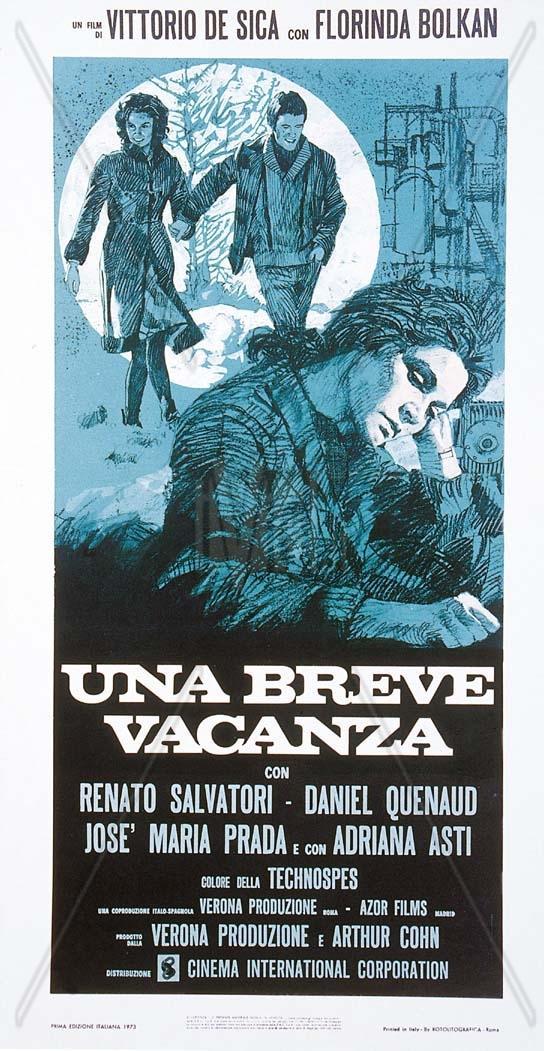 In Milan, a factory worker (Florinda Bolkan) lives in near poverty with her disabled brutish husband (Renato Salvatori), freeloading brother in law (Hugo Blanco), mother in law (Anna Carena) and three children. While she is the sole support of the family, when she is diagnosed with tuberculosis, she is sent by the National Health to a sanitarium in the Italian Alps to recover. It is there, away from the poverty and parasitic family that she begins to blossom and see a different way of life. While it may not rank with his greatest films,
UNA BREVE VACANZA
displays Vittorio De Sica's assured grasp of the human condition in this part gritty neorealism, party swoony romance. While De Sica and his collaborating screenwriter Cesare Zavattini emphasis the plight of the working class poor and their exploitation, this isn't a political film. It fits easily into the niche of such screen romances as
BRIEF ENCOUNTER
,
UMBRELLAS OF CHERBOURG
and
BROKEBACK MOUNTAIN
. Bolkan (who won the L.A. Film Critics best actress award of her work here) gives a touching performance. She has dead eyes as the film begins and as the film progresses, we literally see her come to life. A lovely if heartbreaking film. The delicate score is by Manuel De Sica. With Adriana Asti and Daniel Quenad.