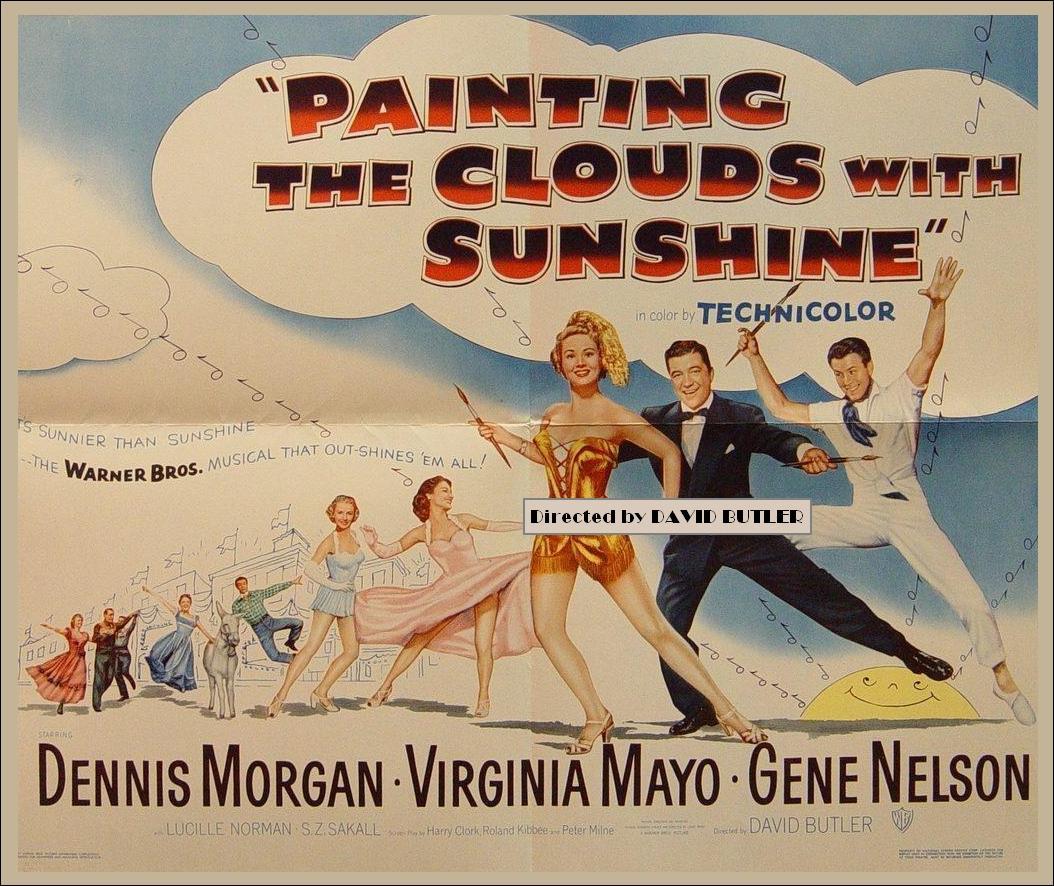 Three showgirls (Virginia Mayo, Lucille Norman, Virginia Gibson) head to Las Vegas in search of rich husbands. They are pursued there by a dancer (Gene Nelson) and an ex-boyfriend (Dennis Morgan), both in love with the same girl, Norman. Very loosely based on
GOLD DIGGERS OF 1933
, it's a diverting piece of piffle in bright Technicolor and a handful of tuneful standards like
Birth Of The Blues
,
Tip Toe Through The Tulips
and
We're In The Money
effectively staged by choreographer Leroy Prinz with the highlight being the
Mambo Man
number danced by Mayo, Nelson and Gibson. The duets by Morgan and Norman, unfortunately, have the unwelcome ghost of MacDonald and Eddy hovering over them. But the flimsy plot is amusing enough to entertain in between the songs. Directed by David Butler (
CALAMITY JANE
), who hated the film. With S.Z. Sakall, Wallace Ford and Tom Conway.