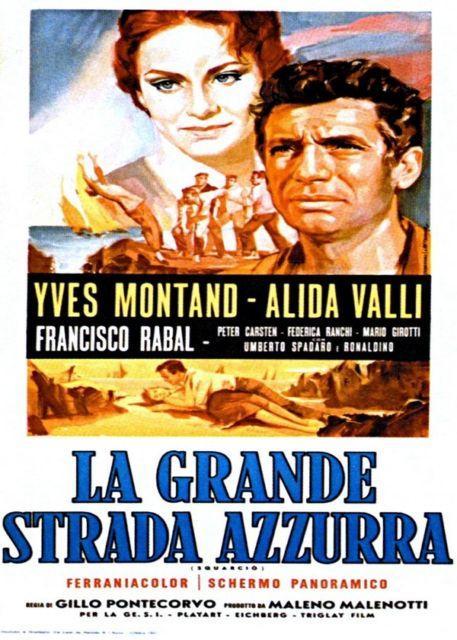 In a small poor fishing village off the coast of Italy, a fisherman (Yves Montand) unethically uses dynamite to catch fish thus assuring his family a reasonably comfortable lifestyle not shared by his fellow fisherman who resent his dishonorable tactics. But his arrogance and his justification continue despite an increasing series of tragic events that can only lead to disaster. The debut film of Gillo Pontecorvo doesn't carry the weight nor the overt political ramifications of his big two,
BATTLE OF ALGIERS
and
BURN!
, but it's a beautifully assembled human tragedy. Though the neo-realist movement of post war Italian cinema was no longer in vogue in 1957, its influence on Pontecorvo's debut film is strongly apparent. Pontecorvo clearly has an affection and sympathy for his working class characters and here, he's especially good in his depiction of family life. The loyalty and affection of the fisherman's two sons (Giancarlo Soblone, Ronaldo Bonacchi) even though they question his strategy and his pride in his sons is quite touching. Montand gives one of his very best performances (right up there with
WAGES OF FEAR
) and 7 year old Rolando Bonacchi gives one of the best performances I've seen from a child actor. A gem of a film. With Alida Valli as the wife and mother, Terence Hill, Francisco Rabal (
VIRIDIANA
), Federica Ranchi and Peter Carsten.