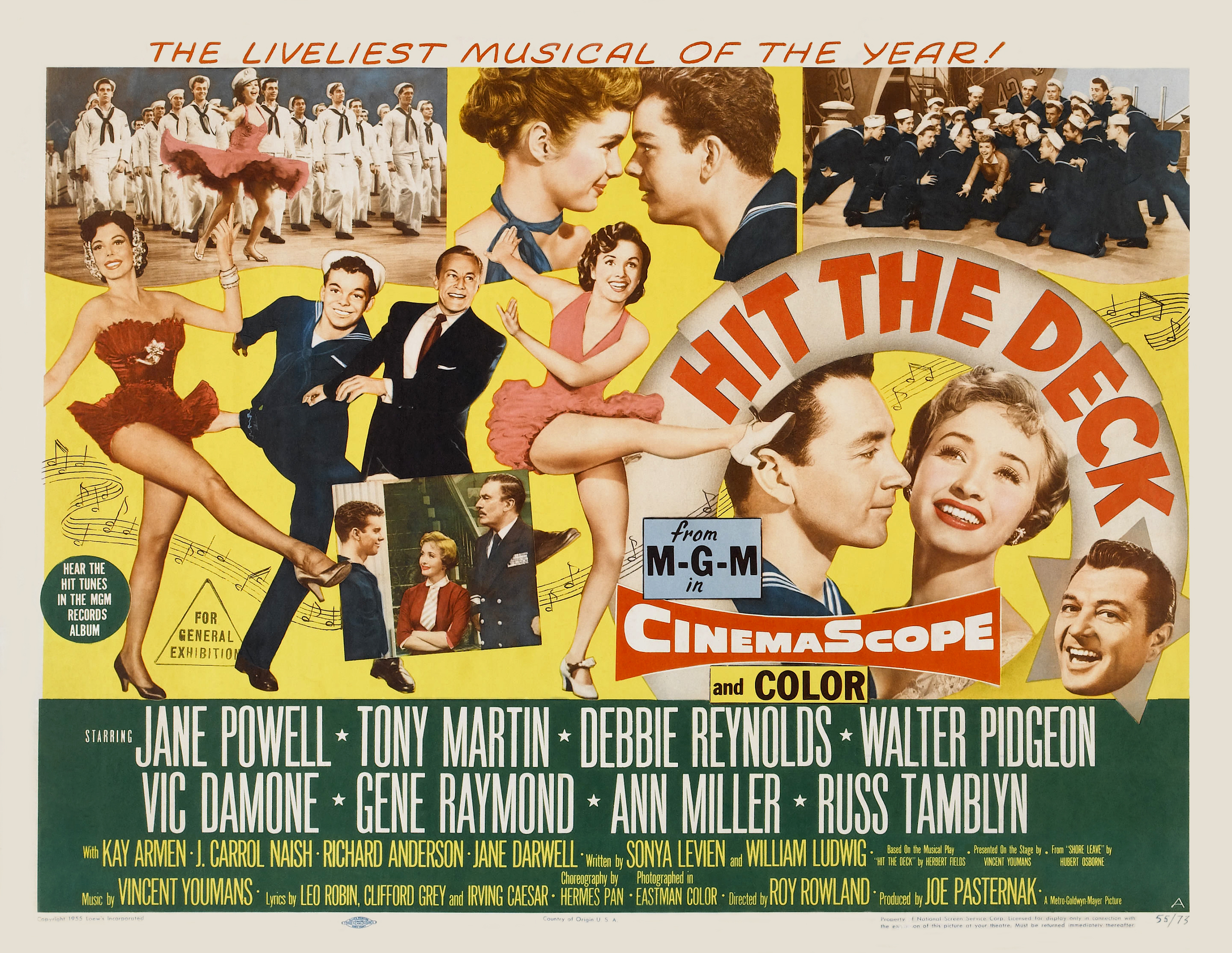 Three sailors (Tony Martin, Vic Damone, Russ Tamblyn) on a 48 hour shore leave in San Francisco hook up with three girls (Ann Miller, Jane Powell, Debbie Reynolds). But, of course, a lot happens during that two day period. Between the fourteen musical numbers, boy meets girl, boy loses girl, boy gets girl and the shore patrol chases the sailors all over San Francisco.
ON THE TOWN
, this ain't. By 1955, musicals like
HIT THE DECK
seemed old fashioned and of another era. The sophistication of musicals like
SINGIN' IN THE RAIN
and
THE BAND WAGON
or the creative energy of a
7 BRIDES FOR 7 BROTHERS
only accented how out of date musicals like
HIT THE DECK
were. Based on the 1927 stage musical by Vincent Youmans, the film is bolstered by an energetic cast, CinemaScope and stereophonic sound. Some of the songs are as creaky as the plot but Ann Miller has a sizzling song and dance number,
The Lady From The Bayou
and Reynolds and Tamblyn have a delightful athletic production number set in an amusement park funhouse. Directed by Roy Rowland. With Walter Pidgeon, Gene Raymond, J. Carrol Naish (very funny), Kay Armen, Alan King, Jane Darwell and Richard Anderson.