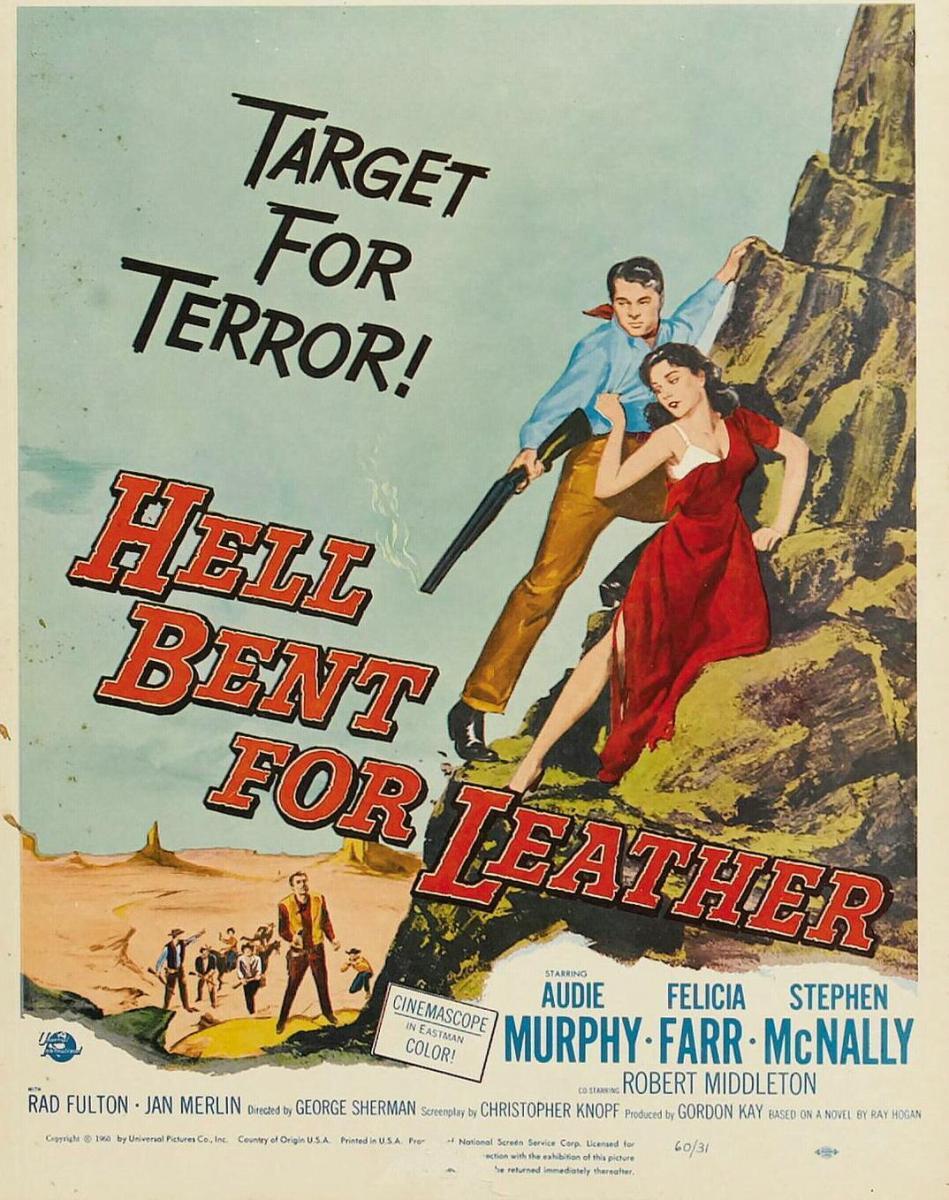 A horse trader (Audie Murphy) is attacked and has his horse stolen by a stranger (Jan Merlin) but he manages to wound him and causes the stranger to drop his rifle. But when he arrives in a small town carrying that rifle, he is mistaken for the stranger who is wanted for murder. So he goes on the run with a woman hostage (Felicia Farr,
3:10 TO YUMA
) and while being pursued by a crooked sheriff (Stephen McNally) who knows he is innocent. Despite its S&M porno title, this is a nifty little western directed by George Sherman (
BIG JAKE
). It makes the most of its low budget and limited resources including some nice CinemaScope camera work utilizing some spectacular shots of its Lone Pine, California locations by Clifford Stine (
THIS ISLAND EARTH
). But it's the two villains at the opposite end of the spectrum, the cold blooded killer played by Merlin and the corrupt lawman played by McNally that takes this minor western into more provocative territory. With Robert Middleton (who has one terrific scene being brutalized by McNally), Herbert Rudley, John Qualen and Malcolm Atterbury.