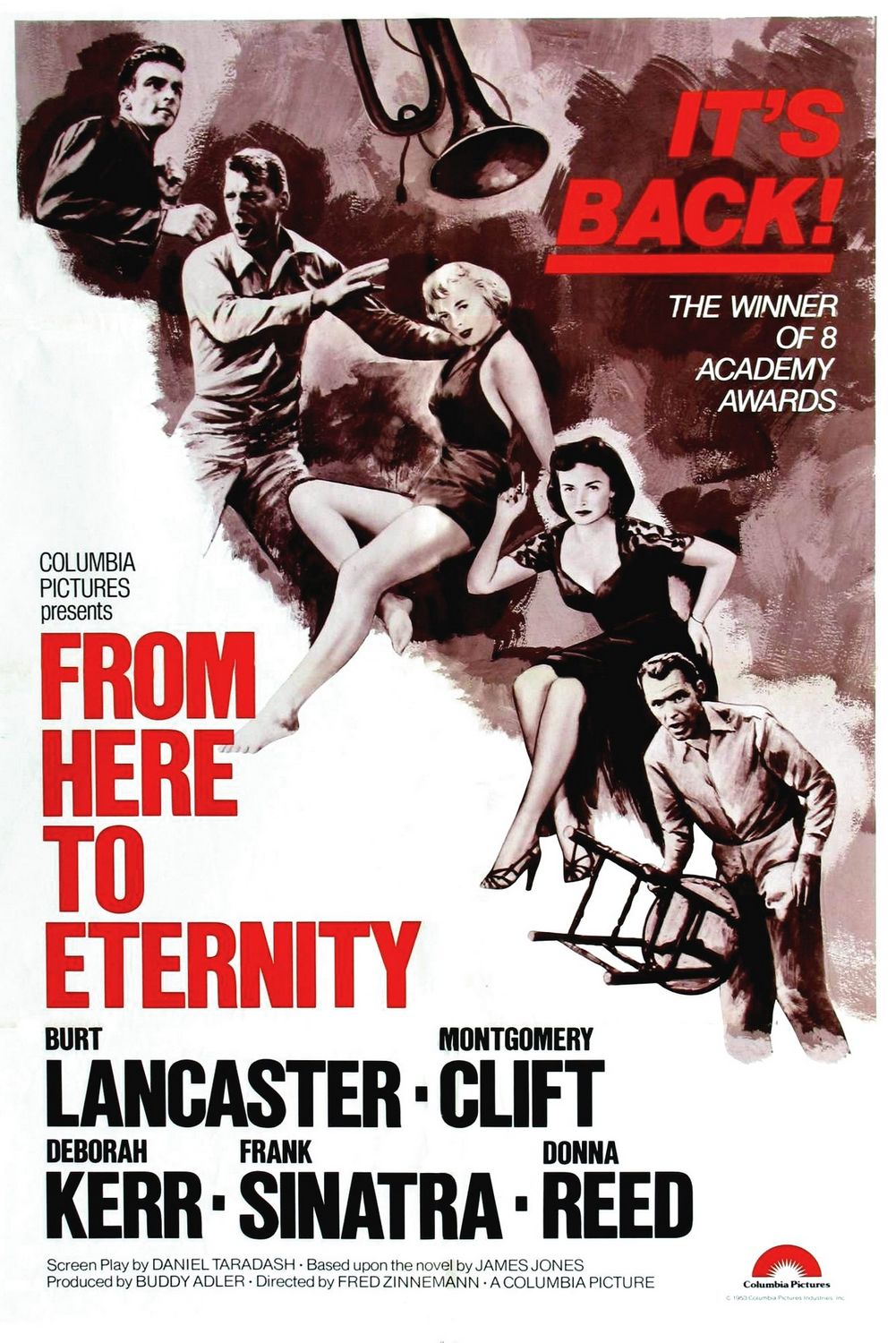 In 1941 Hawaii, a career soldier (Montgomery Clift) is pressured by his unit into joining the boxing team. Which he refuses to do because of a boxing accident where his opponent was blinded. Meanwhile, another career soldier (Burt Lancaster) conducts an affair with his Captain's wife (Deborah Kerr). Every once in awhile, everything falls into place (the story, the direction, the acting, the writing etc.) and you get as perfect a movie as you're probably ever going to get.
FROM HERE TO ETERNITY
is one of those films. It's easily the best film director Fred Zinnemann has ever done. I don't think he's a particularly great director but he's an expert craftsman and his skills have never been put to better use. The acting by the five leads, which includes Donna Reed as a "prostitute" and Frank Sinatra as a scrappy soldier ill fitted for military life in Oscar winning performances, is perfect. The James Jones source material has been cleaned up which is a pity but that doesn't impede the quality of the film and to be fair, even Jones' publisher ordered certain portions of the book edited out (Maggio supplements his army pay as a gay hustler). The Oscar winning screenplay by Daniel Taradash distills the novel expertly, the expressive B&W lensing is by Burnett Guffey. The supporting cast is filled with recognizable faces: Ernest Borgnine, Jack Warden, Claude Akins, George Reeves, Jean Willes, Don Dubbins, Mickey Shaughnessy, Harry Bellaver and Philip Ober.