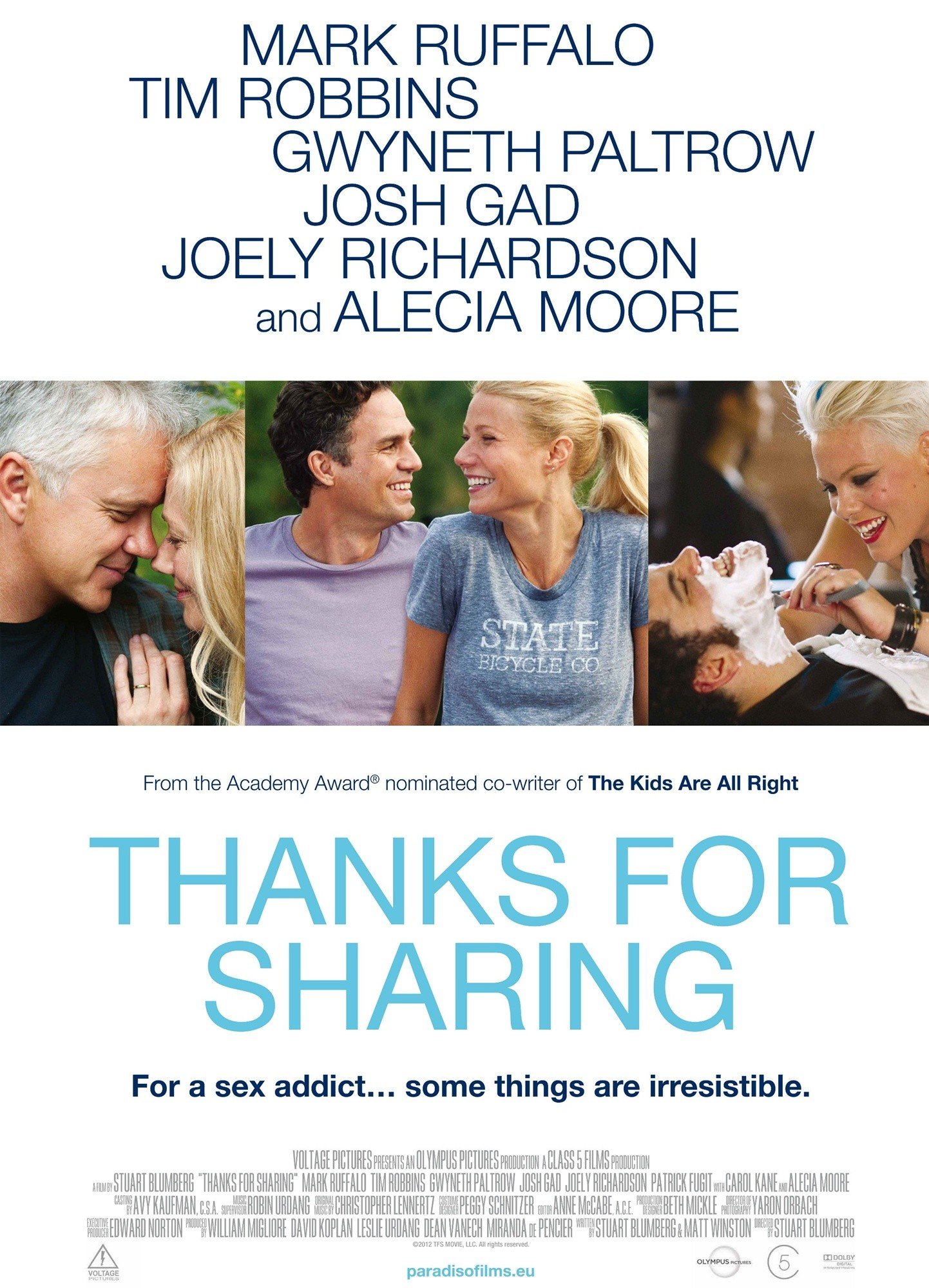 Three sex addicts at various stages of their addiction struggle with the help of a 12 step program: after five years of celibacy, one (Mark Ruffalo) begins dating a woman (Gwyneth Paltrow) but withholds info about his addiction from her. Another (Tim Robbins) must deal with his son (Patrick Fugit,
ALMOST FAMOUS
) whose abuse at the hands of his father turned him into an addict and thief. The third (Josh Gad) is an overweight doctor whose inappropriate sexual behavior gets him fired from his hospital job. While there have been countless films about alcoholism and drug addiction, if there has ever been a film focused on sex addiction, it slipped under my radar. The film is 2/3 of a really good movie, the Josh Gad storyline doesn't work though Gad himself is quite good. The directorial debut of screenwriter Stuart Blumberg (an Oscar nominee for
THE KIDS ARE ALL RIGHT
), the film walks a fine tightrope between comedy (mostly the Gad segment) and heavy duty drama. The Ruffalo/Paltrow storyline comes off best, starting off as a charming romantic interlude before it spins into a dark spiral downward. Strong stuff with a few laughs along the way but even with its flaws, it gives us an honest glimpse into an addiction that many people still don't take very seriously. With Joely Richardson, Carol Kane and in the film's best performance Alecia Moore, better known as the singer Pink, as a female sex addict who bonds with Gad.