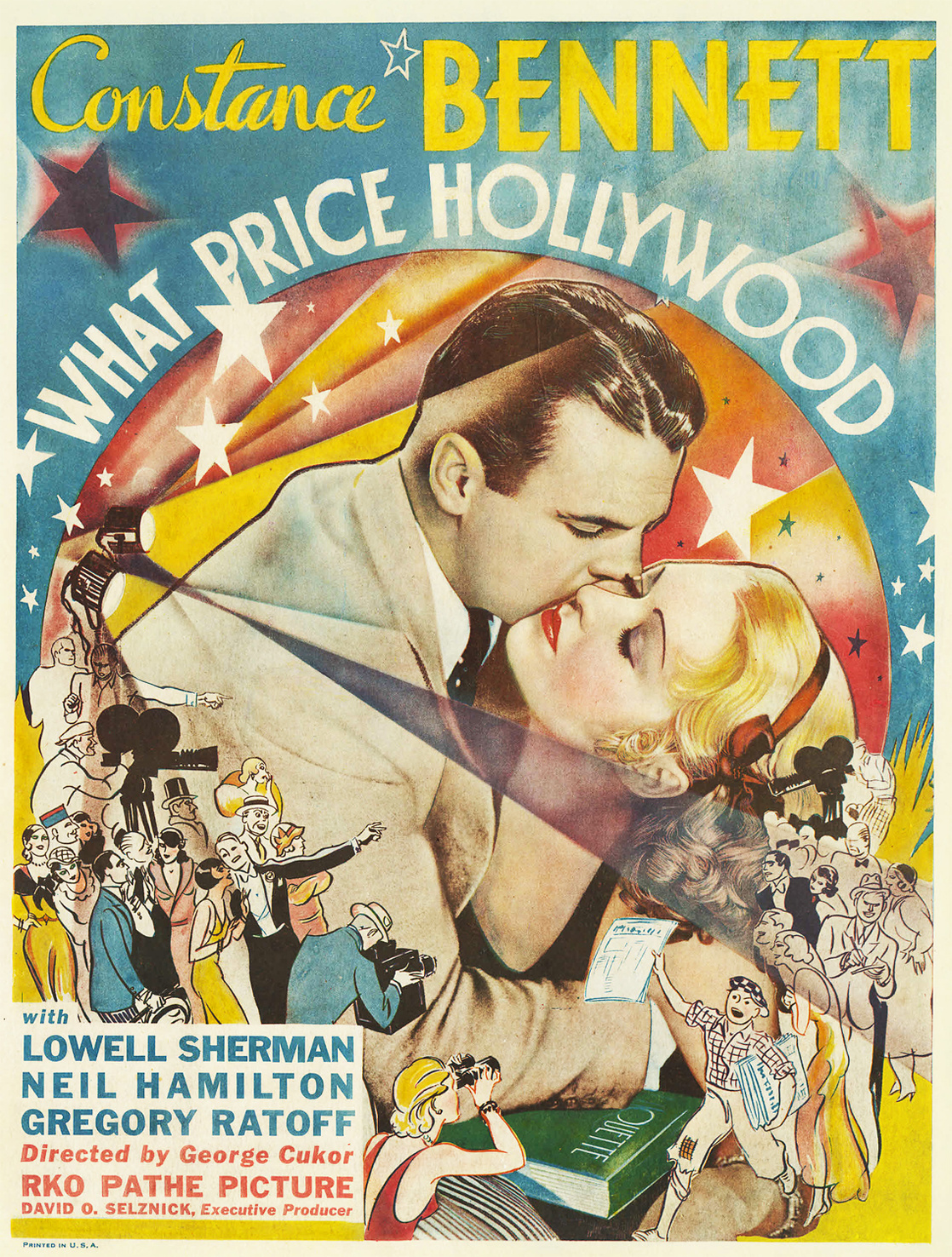 A movie mad waitress (Constance Bennett) at the Brown Derby restaurant in Hollywood is invited by a drunk top Hollywood director (Lowell Sherman) to the premiere of his new film at Grauman's Chinese theater. The morning after when he's sober, she badgers him into giving her a screen test. She soon begins her climb to the top while the director descends into an unemployable alcoholic. If the plot sounds familiar it's because it's the template for the 1937
A STAR IS BORN
and its subsequent remakes (1954, 1976) though the Oscar nominated screenplay by Adela Rogers St. John and Jane Murfin was never credited.
WHAT PRICE HOLLYWOOD?
's director George Cukor would go on to direct the 1954 version. There are differences. In the
STAR
films, the director is an actor and there is a romantic involvement between the two. In
HOLLYWOOD
, it's a platonic relationship and the actress is involved with a wealthy playboy (Neil Hamilton). On its own terms, the 1932 film is fairly strong stuff until its sappy happy ending. Bennett's character displays a burning ambition and a tougher exterior than the softer permutations of the female leads of the 1937 and 1954 films. Lowell Sherman was also a director in real life having directed Katharine Hepburn to an Oscar in
MORNING GLORY
and Mae West in
SHE DONE HIM WRONG
. With Gregory Ratoff and Louise Beavers.