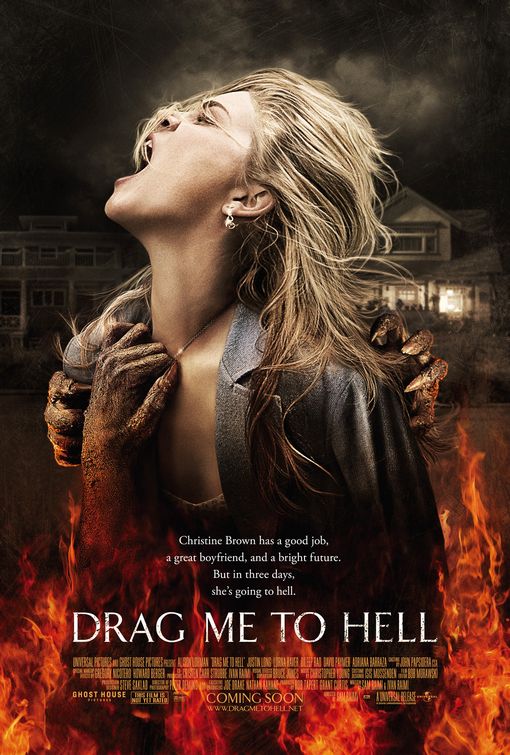 After a bank loan officer (Alison Lohman,
WHITE OLEANDER
) refuses a loan to an elderly gypsy woman (Lorna Raver) in an attempt to impress her boss (David Paymer), the woman places a curse on her. In three days time, she will go to Hell. Sam Raimi (
SPIDERMAN
), who also wrote the screenplay (along with Ivan Raimi) in addition to directing, expertly manages to balance genuine horror with generous doses of humor. We can't help but laugh while being horrified, appalled or grossed out. Raimi has a gleeful sense of the macabre and he spins us around breathlessly while we desperately try to keep up with his slyly wicked teasing. The seance sequence is a near textbook example of blending horror and comedy. A minor horror classic. With Justin Long.