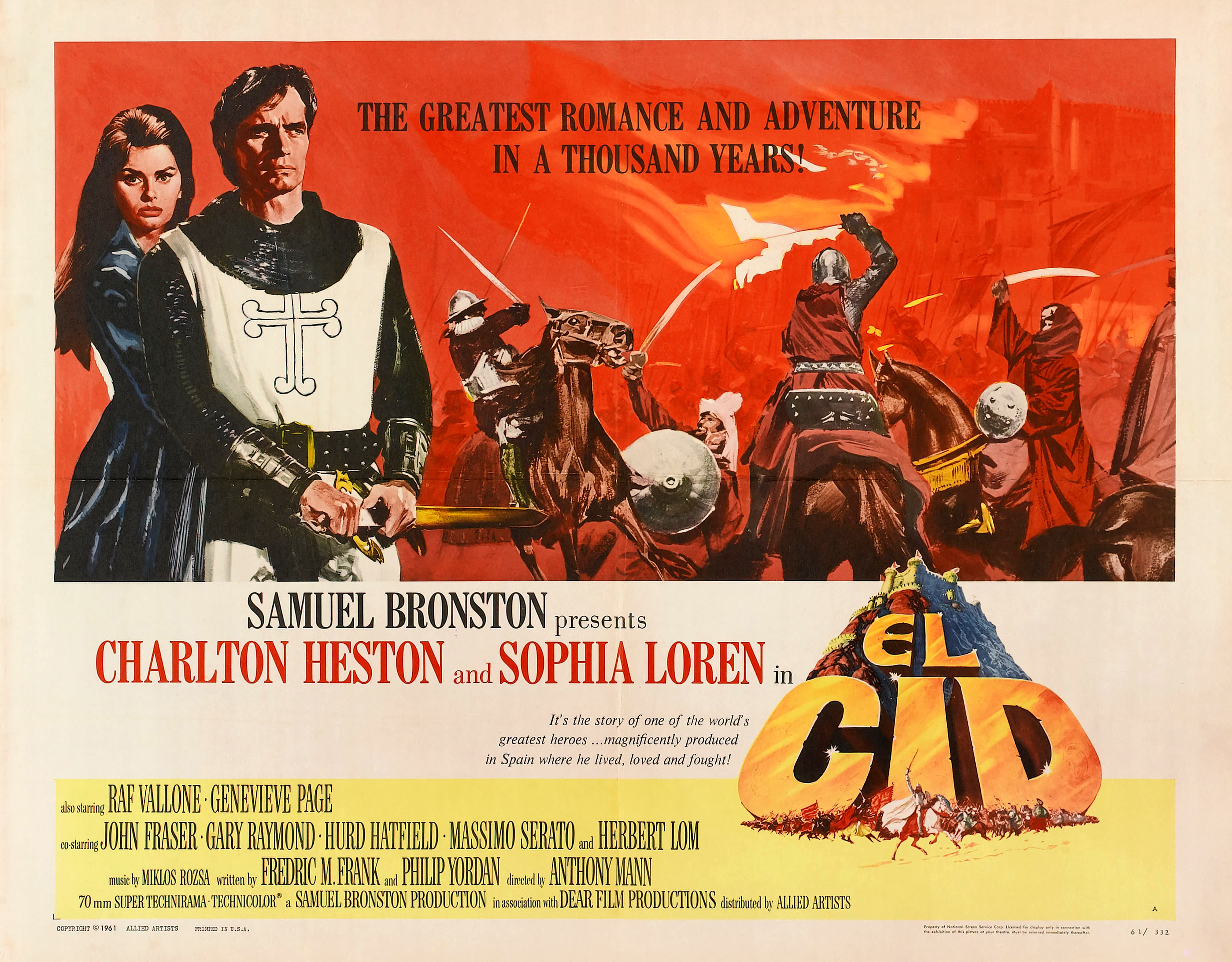 Spain in the year 1080 is under siege by the Moor chieftain Ibn Yusuf (Herbert Lom). When a knight (Charlton Heston) allows two Moor emirs (Douglas Wilmer, Frank Thring) to be released rather than executed, he is branded a traitor. But this will not stop him from uniting a peaceful Spain at any cost. Martin Scorsese declared
EL CID
"one of the greatest epic films ever made" and I'm not about to give him an argument. This is the real deal. Unlike many epics of the era that pushed spectacle over acumen,
EL CID
is an intelligent and literate epic perhaps only matched by Kubrick's
SPARTACUS
in the genre. Anthony Mann does a bang up job keeping the narrative in focus rather than getting lost in the pageant. The Spanish locations go a long way in providing authenticity with its actual castles and landscapes especially the siege of Valencia sequence shot on the Costa Del Azahar coast of Spain. The film's battles, jousts and swordplay ring with credibility. Heston, of course, is one of the few actors who seem perfectly at home in "ancient" times. As for the film's historical accuracy, the film is about the legend, not the real man. Miklos Rozsa surpasses himself with his great underscore. With Sophia Loren as Chimene, Raf Vallone, Genevieve Page, Hurd Hatfield, Gary Raymond, John Fraser, Massimo Serato, Michael Hordern and Barbara Everest.