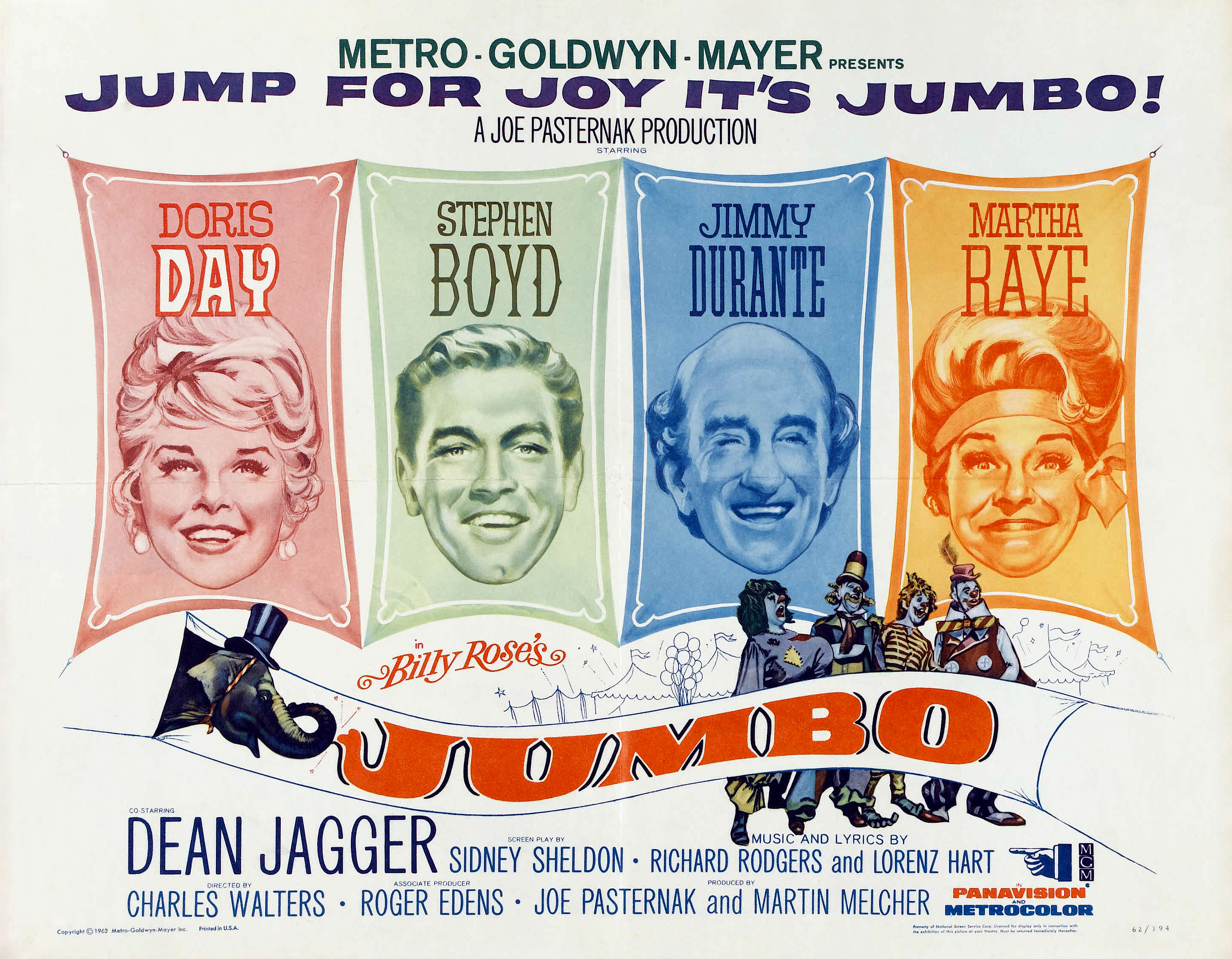 A small family owned circus is in debt due to the gambling of its owner (Jimmy Durante). His daughter (Doris Day) struggles to keep the circus afloat and curb her father's gambling addiction. When a handsome stranger (Stephen Boyd) shows up looking for a job with the circus, a romance develops with the daughter but he has a secret that could doom the circus. Based on the 1935 Rodgers and Hart musical, to call the film's plot slight is an understatement. I'm so not a fan of circus movies but in compensation, there are those tuneful Rodgers & Hart songs including such standards as
This Can't Be Love
,
My Romance
and
Little Girl Blue
and Durante and Martha Raye show what show biz veterans can do with such thin material. Busby Berkeley supervised the production numbers though nothing could redeem the awful musical finale,
Sawdust And Spangles And Dreams
and I cringed for poor Stephen Boyd (
BEN-HUR
) who looks so out of place in sequins and pink tights. Directed by Charles Walters (
EASTER PARADE
), this was Day's last film musical. With Dean Jagger.