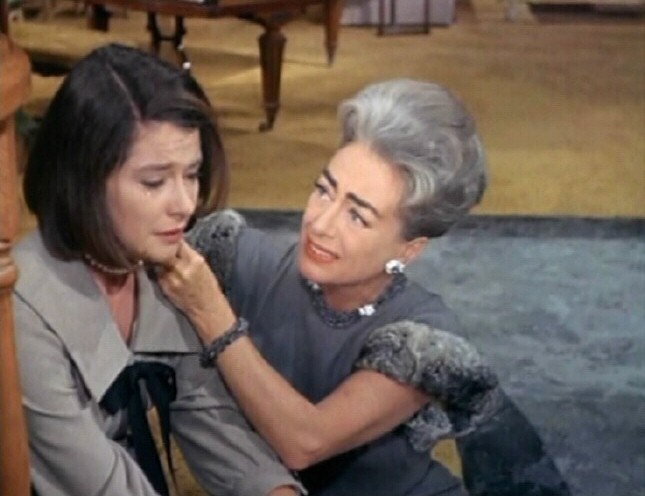 When a major corporation wants to build on a piece of land, the wealthy dowager (Joan Crawford) who owns the property refuses to sell. The corporation's attorney (Paul Burke,
VALLEY OF THE DOLLS
) is determined that the deal will go through but when he finally meets the reclusive woman to persuade her, it's her strange daughter (Diane Baker) who catches his eye. Made the same year as
STRAIT JACKET
which also starred Crawford and Baker as a disturbing mother and daughter pair, this one is a
lot
less fun. The glamorously gowned and coiffed Crawford looks terrific though, the best she looked in any of her 1960s films. The film's mystery (Crawford's "hold" on her daughter) is no real mystery at all and Burke's character looks like a dolt for not noticing the obvious. Originally a pilot for a proposed TV series
ROYAL BAY
that never sold and was released theatrically instead. Directed by Robert Gist (
AN AMERICAN DREAM
). With Charles Bickford, Richard Carlson, Otto Kruger and Jan Shepard.