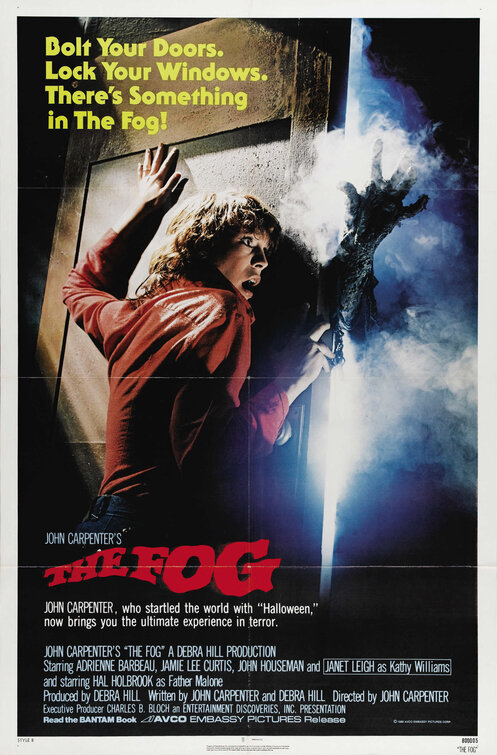 As a small coastal California town prepares for its 100th anniversary, an ominous fog rolls in and strange occurrences come to pass including the slaughter of three men on a fishing trawler. The victims of a 100 year old murder conspiracy have come back for revenge! My one movie concession for this Halloween is John Carpenter's follow up to his 1978 smash,
HALLOWEEN
. It's an atmospheric, eerie ghost story with just the right amount of scares without the violence taking center stage. A slasher movie it's not and that's fine with me. I still think it's Carpenter's best film. The director of cinematography Dean Cundey's (
APOLLO 13
) wide screen lensing has given it a much richer look than its $1,000,000 budget would suggest, the Point Reyes locations in California look terrific and Carpenter's edgy synthesizer score contributes to the film's tension. A neat, efficient gem of a horror film. The strong cast includes Adrienne Barbeau, Jamie Lee Curtis, Janet Leigh, Hal Holbrook, John Houseman, Tom Atkins and Nancy Loomis.