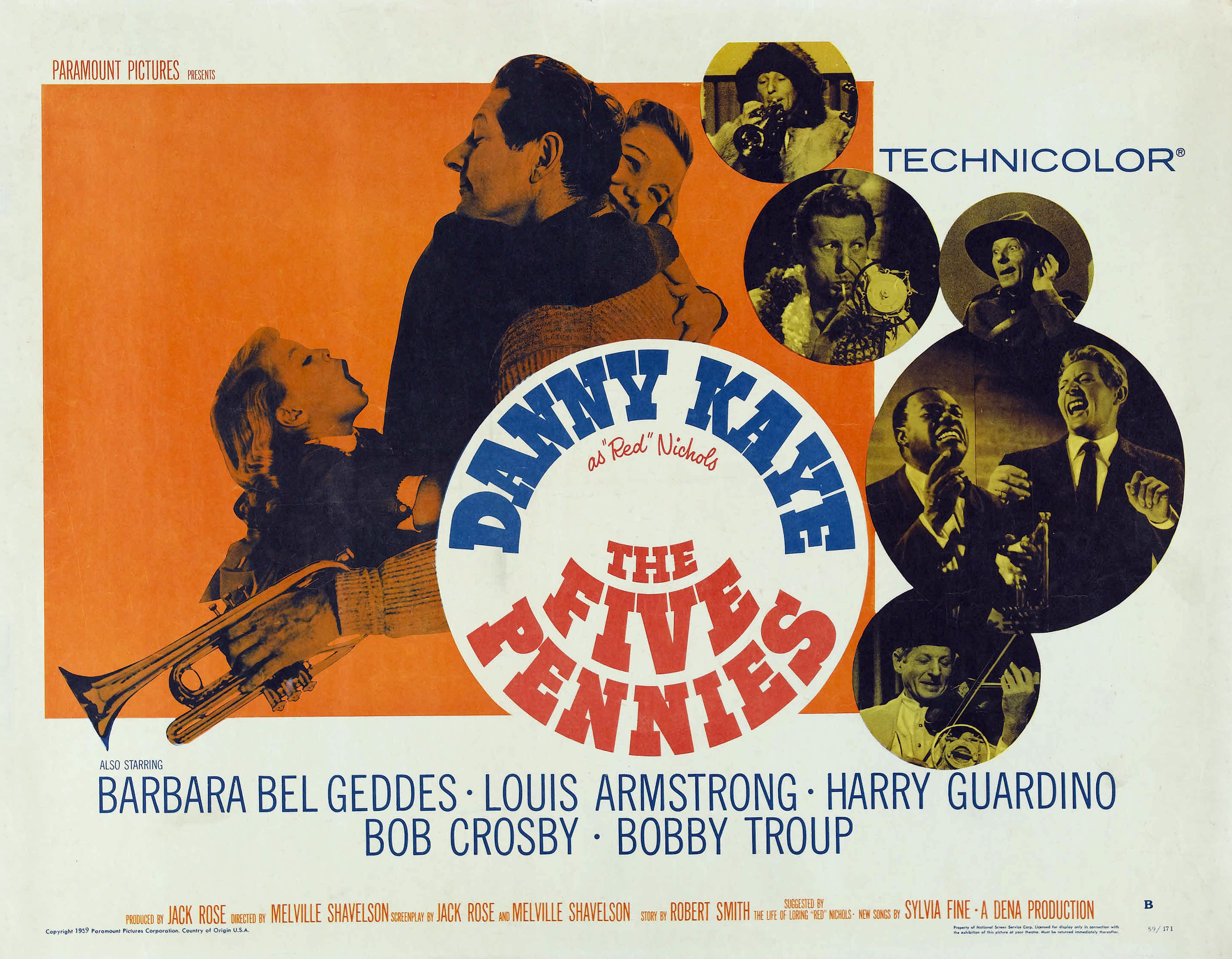 In the 1920s, a young cornet player (Danny Kaye) from Utah comes to New York with ambitions of eventually starting his own jazz band. He marries a band singer (Barbara Bel Geddes,
VERTIGO
) and his career flourishes but when his daughter (Susan Gordon as a child, Tuesday Weld as a teen) contracts polio, he reluctantly puts his career aside. Though based on the career of band leader Red Nichols (who dubs Kaye's cornet playing), the film is schizophrenic. Much of the film is merely another Danny Kaye comedy with Kaye doing his schtick but towards the second half, Kaye does some serious dramatic acting and he's not bad either. Bandleader/musician movie bios were hugely popular in the fifties:
THE GLENN MILLER STORY
,
THE BENNY GOODMAN STORY
,
THE GENE KRUPA STORY
,
YOUNG MAN WITH A HORN
etc., and as far these types of movies go,
FIVE PENNIES
is better than most but still suffers from the usual cliches of the genre. The film received four Oscar nominations (Daniel Fapp's cinematography, Edith Head's costumes, Leith Stevens' score and the song
THE FIVE PENNIES
). Directed by Melville Shavelson. With Harry Guardino, Louis Armstrong, Bob Crosby, Bobby Troup, Ray Anthony, Valerie Allen and as himself, Bob Hope.